Clinical Characterization and Biorepository Core
The Clinical Characterization and Biorepository Core (CCBC) supports access to rheumatic disease collections, clinical research facilities and staff, and new sample collections for ORDRCC research. CCBC houses some of the largest existing cross-sectional and longitudinal collections of SLE, Sjogren's, and rheumatoid arthritis in a CAP- certified Biorepository. This Core also supports junior investigators and Scholars with study recruitment, regulatory assistance, and translational informatics to help visualize complex datasets of clinical and molecular data. Together the CCBC and HPC integrate clinical and molecular information to identify molecularly homogeneous subsets of subjects for studies or trials.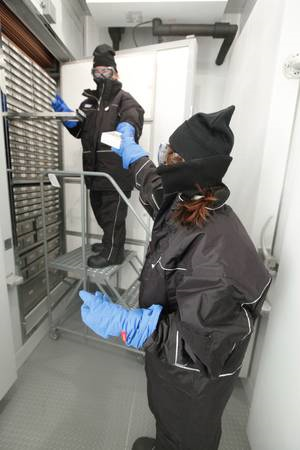 Visit the ACI Core Facilities website for more information on specific services and available resources.