Main Content
The Oklahoma Rheumatic Disease Research Cores Center (ORDRCC) was formed in 2007 with the ultimate mission of optimizing interactions between basic and clinical scientists to focus research on deciphering pathogenesis, predicting, preventing, and selecting precision therapeutics for rheumatic diseases.
The foundational base of the ORDRCC are the large, well-characterized, cross-sectional and longitudinal collections of SLE, Sjögren's, rheumatoid arthritis (RA) and UCTD/ILE patients, as well as the infrastructure to develop or grow collections in autoimmune disease pregnancies, osteoarthritis (OA), sarcoidosis, and other rheumatic diseases. These collections are tightly integrated with high-content phenotyping services necessary to dissect mechanisms and biomarkers of these disease processes. A centralized clinical research data system, which tracks participation, consents, clinical, demographic, therapeutics, disease activity and patient reported measures, is in place and ready for expanded use by the broad ORDRCC research base and outside collaborators.  This system allows for consolidation of key information to allow dissection of rheumatic disease clinical heterogeneity and to enable prediction of disease onset/course, prevention strategies to be devised/tested, pathogenic mechanisms to be deciphered and precision therapy algorithms to be developed by stratifying patients based on molecular phenotypes in rheumatic disease. Completed study data, containing both clinical and mechanistic datasets and archived collections, such as the Lupus Family Registry and Repository, are made available for ORDRCC investigators to explore potential hypotheses, identify subsets of subjects with unique clinical or biologic characteristics, and select samples or patients for further study.
The ORDRCC is comprised of three cores (Administrative, Clinical Characterization and Biorepository, and Human Phenotyping) which each encompasses specific aspects of the Center in order  to contribute to the ORDRCC's overall mission of facilitating research to better understand rheumatic diseases.
The Administrative Core provides strategic leadership, oversight, management, and evaluation to focus ORDRCC resources on the scientific mission. This Core also serves as the central communications hub for Center Investigators, Junior Center Investigators, and a new Scholar program to develop early stage investigators committed to rheumatic disease research and a host of distant Collaborators.
The Human Phenotyping Core (HPC) empowers ORDRCC investigators to utilize the latest approaches to collect broad, high-content phenotyping data for precision medicine approaches. The HPC provides experienced technical personnel, proven standard operating procedures and training for sample preparation, assay development, data QC, and analytical assistance to help ORDRCC investigators make the most of cutting-edge technologies leveraged through institutional and other investments.
The Clinical Characterization and Biorepository Core (CCBC) maintains the only CAP-certified biorepository focused on rheumatic diseases. With its expertise in processing and storing samples from rheumatic disease patients, the CCBC provides crucial services for inter-institutional collaborations in rheumatology, including the Accelerating Medicines Partnership in RA/Lupus, NIAID Autoimmunity Center of Excellence clinical trials, such as the StopRA trial, and the first lupus prevention trial (NCT: 01946880, 02603146, 03030118).
The management structure of the ORDRCC is led by principal investigator, Judith James, MD, PhD, with Joel Guthridge, PhD (director of the expanded Human Phenotyping Core) serving as the Associate Director. Dr. Chakravarty serves as director of the Clinical Characterization and Biorepository Core. The senior leadership has frequent input from the Advisory Committee, which includes internal (Patrick Gaffney, MD [Associate Director, HPC], Joan Merrill, MD [Associate Director, CCBC], and Kathy Sivils, PhD), as well as talented members of our current External Advisory Committee (Gary Gilkeson, MD [MUSC], Jill Norris, PhD [Colorado], Carl Langefeld, PhD [Wake Forest], and Ward Wakeland, PhD [UTSW]).
The overarching goals of the ORDRCC are to:
1) integrate a multidisciplinary group of basic scientists, analytic scientists, and clinical investigators to study critical aspects of rheumatic disease, focusing on pathogenesis, prediction, prevention and precision therapy
2) fortify and expand this nucleus through directed recruitments, JCI development, a novel Scholar program to develop early-stage investigators, common educational forums, and collaborative scientific interactions
3) provide access to critical, well-phenotyped clinical rheumatic disease collections, facilitating rheumatic disease research throughout the US
4) implement access to centralized cutting-edge technologies to facilitate their rheumatic disease research
5) deliver the administrative, financial, and technical foundation to Oklahoma RDRCC investigators to accelerate their progress in understanding the etiology, pathogenesis, and management of rheumatic disease through multidisciplinary approaches. The primary site to accomplish these aims is OMRF.
OMRF serves as the primary home of the ORDRCC. OMRF was founded in 1946 as a nonprofit biomedical research institute and since then has become a premier research institution with a primary focus of supporting translational research. Currently, OMRF has 137 scientists with M.D. and/or Ph.D. degrees and a total of more than 470 employees. Among its scientific staff are a member of the National Academy of Sciences, a Pew Fellow in Biomedical Research and the Director of Clinical Development of the Lupus Foundation of America. OMRF ranks among the top 10 institutions in patents per investigator and has moved multiple basic discoveries into clinical practice. The ORDRCC Center Investigators provide a strong multidisciplinary research base.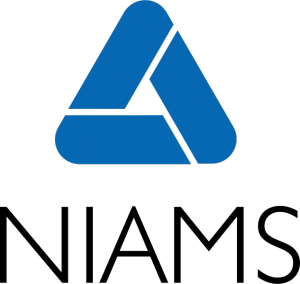 Funding for this Grant (P30AR073750) has been made possible by the National Institutes of Health (NIH) and the National Institute of Arthritis and Musculoskeletal and Skin Diseases (NIAMS).