Main Content
The Oklahoma Rheumatic Disease Research Cores Center (ORDRCC) facilitates collaborative rheumatic disease research, providing cutting-edge technologies to address new clinically-relevant questions.  It recruits investigators with other interests/training in rheumatic disease investigation and fosters the development of junior investigators to independent rheumatic disease research careers.
The overarching goals of our ORDRCC are to:
Integrate a multidisciplinary group of basic scientists and clinical investigators to study rheumatic disease
Offer access to critical, well-phenotyped clinical rheumatic disease collections, facilitating rheumatic disease research throughout the US
Implement access to centralized cutting-edge technologies to facilitate rheumatic disease research
Provide the administrative, financial, and technical foundation to Oklahoma RDRCC investigators
Our ORDRCC resides within the Arthritis and Clinical Immunology (ACI) Program at the Oklahoma Medical Research Foundation (OMRF) with additional Center investigators from other OMRF research programs, as well as from the Oklahoma University Health Sciences Center (OUHSC) Divisions of Adult and Pediatric Rheumatology, Dermatology, Endocrinology, Biostatistics and Epidemiology.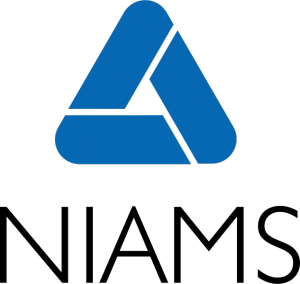 Funding for this Grant (P30AR053483) has been made possible by the National Institutes of Health (NIH) and the National Institute of Arthritis and Musculoskeletal and Skin Diseases (NIAMS).