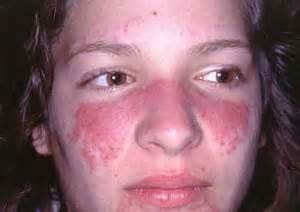 Systemic Lupus Erythematosis (Lupus): Lupus is a chronic autoimmune disease where the body's immune system attacks the body's cells, tissue, and organs. According to the Lupus Foundation of America, lupus affects about 1.5 million Americans with more than 16,000 new cases reported each year. Lupus strikes mostly women between 15-44 years of age. Women of color (African-American, Asian, Hispanic, and American Indians) are 2-3 times more likely to develop lupus. For more information please visit: Lupus OMRF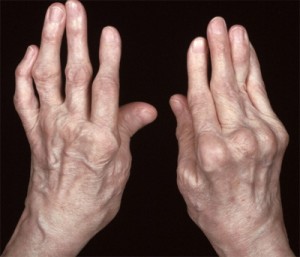 Rheumatoid Arthritis: Rheumatoid arthritis (RA) is a chronic autoimmune disease where the body's immune system attacks the body's thin membranes that line joints. RA leads to painful swelling of the joints and eventually joint deformity. RA is estimated to affect 1.3 million people in the US and is more common in women. RA can strike at any age but commonly begins between 30-60 years of age in women, with onset in men typically occurring later in life. For more information please visit: RA OMRF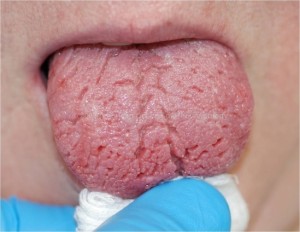 Sjögren's Syndrome:
Sjögren's syndrome is an autoimmune disease where the body's immune system attacks the moisture-producing glands, such as the tear ducts and salivary glands. This disease is often seen in patients with other diagnosed autoimmune diseases, like lupus and RA. According to the Sjögren's Syndrome Foundation, about 4 million Americans suffer from Sjögren's, with 9 out of 10 patients being women. The average age of onset is 40 years old, although it can develop at any age. For more information please visit:
Sjogren's syndrome OMRF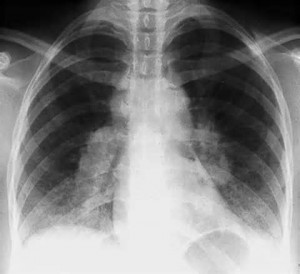 Sarcoidosis:
Sarcoidosis is an inflammatory disease that can appear in almost any organ, but usually starts in the lungs or lymph nodes. As sarcoidosis progresses, small lumps, or granulomas, appear in the affected tissue. The direct cause of sarcoidosis has not yet been identified, but the disease is more common among those of African American descent. Sardoidosis usually affects those between the ages of 20 and 40. For more information please visit:
Sarcoidosis OMRF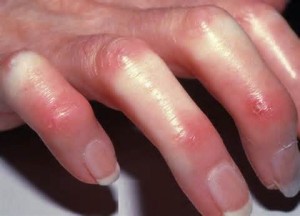 Scleroderma:
  Scleroderma is a chronic connective tissue disease that produces various manifestations, the most common of which is hardening of the skin.  While it can affect people of all ages, it is most often found in individuals between the ages of 25 and 55.  It is estimated that approximately 300,000 people have this disease.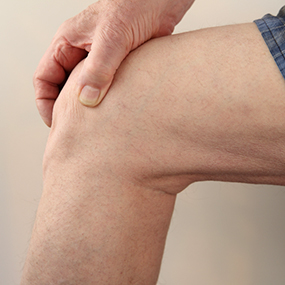 Osteoarthritis:
Osteoarthritis, the most common form of arthritis, is a joint disorder that typically begins after the age of 40. Also known as degenerative joint disease, it's marked by breakdown of cartilage and meniscus and abnormal growth of the underlying bone and joint lining.
According to the Centers for Disease Control, osteoarthritis affects more than 25 million Americans, most commonly in the knees, hips, hands and spine. OMRF scientist receives grant to study osteoarthritis